Have you ever noticed the way reviewers will sometimes describe a book, or a film, or a character's life as being "richly textured".

This often seems to be shorthand for "they're up their ears in so much half-baked, chicken-with-its-head-cut-off, crazy-ass craziness, they don't know if they're coming or going".
As someone who has known a moment or two of richly textured life in my time, I thought it high time we trained our laser-like focus on the beauty and delight of the textures that surround us.
When so much of our lives is about streamlining and smoothing out the bumps, it's good to remember that the bumpy bits are often the most interesting.
The texture of things catches the light and the rain. Textures can invite or repel. Textures can be experienced with our eyes, our hands, our feet...and whatever else you're up for. The texture of things is critical to how we experience the spaces around us.
So that's it. Please enjoy this small collection of wonderfully textured paths, pavements, walls, artworks and plants.
Textures evoke emotional responses: is this just a gate made of twigs or a doorway to Narnia?
What happens when stone walls don't shave for a few months...
Raw, robust, recycled concrete used as mulch. Mmmm.
You should by now be aware of my obsession with all things mossy. If I ever met Kate she'd be in trouble...
The forms of these succulents create a richly textured living carpet.
If the walls could talk...
If you've been to MONA in Hobart, you would have been as besotted as I with the gasp-inducing subterranean gallery carved out of the sandstone.
Runoff water follows the curve of this multi-textured stone spiral.
It's that magical public art from Portland again. The fineness of the inscribed linework contrasts beautifully with the heavy planes of the rock surface.
These pieces of stone look like they've been worn smooth by the water passing over.
The skill of great mosaic work: transforming hundreds of tiny pieces of sharp cut glass into a sensuous smooth curve.
The patina, colour and waving form of this weathered steel screen all create a sinuous, dynamic texture.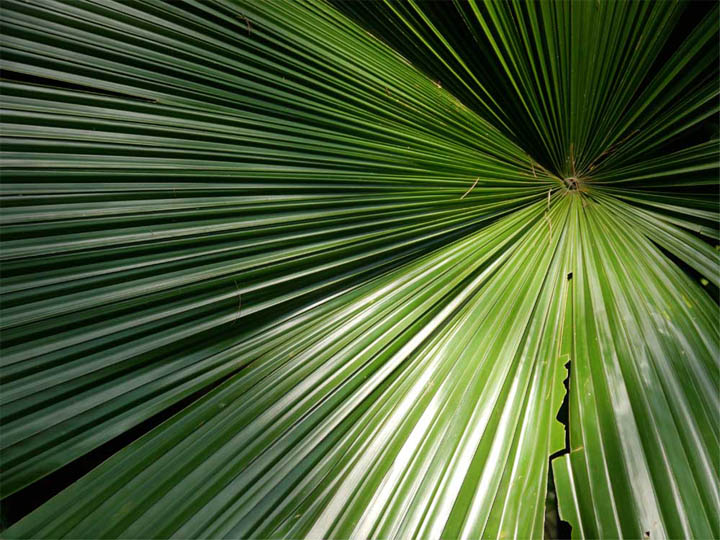 Radiating, pleating, folding...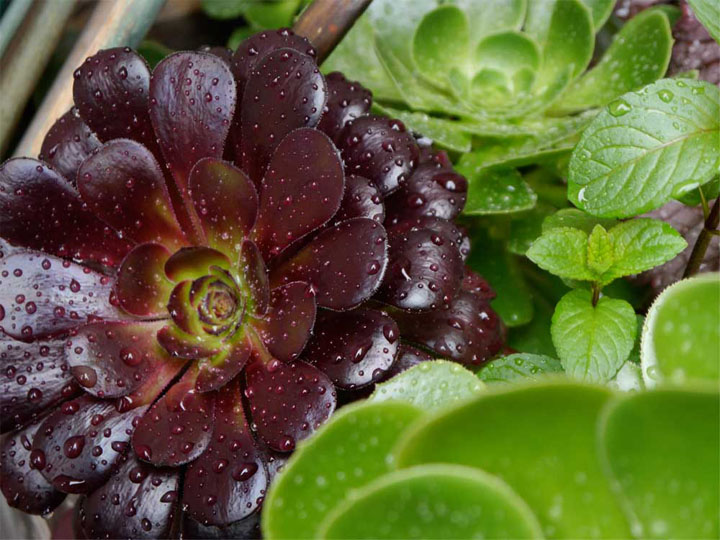 The solid waxy texture of these aeoniums gives them the appearance of living sculptures.
Wim Delvoye's 'Concrete Truck' creates texture out of thin air...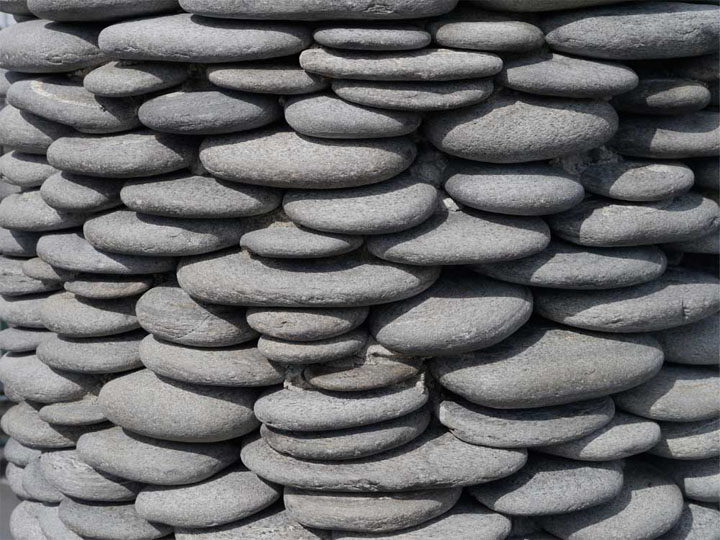 The column is encircled in pebbles that look as if they're precariously balanced on top of each other: they're smooth so you want to touch, but it looks risky!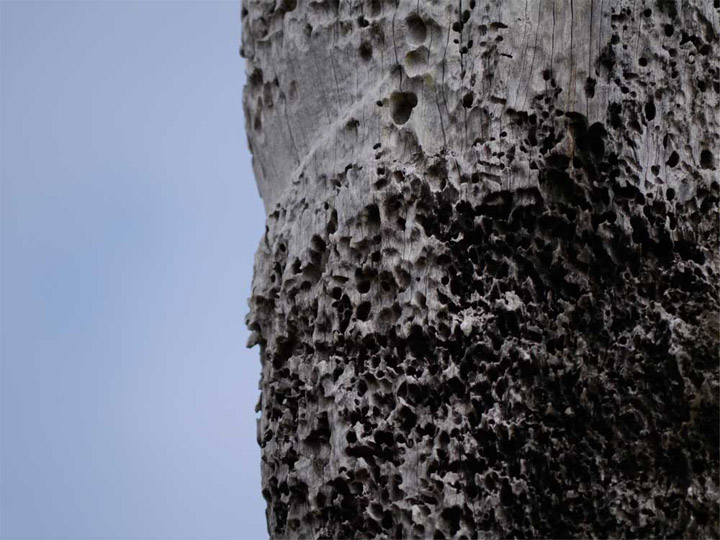 How many things would this old post have seen in its former undersea life?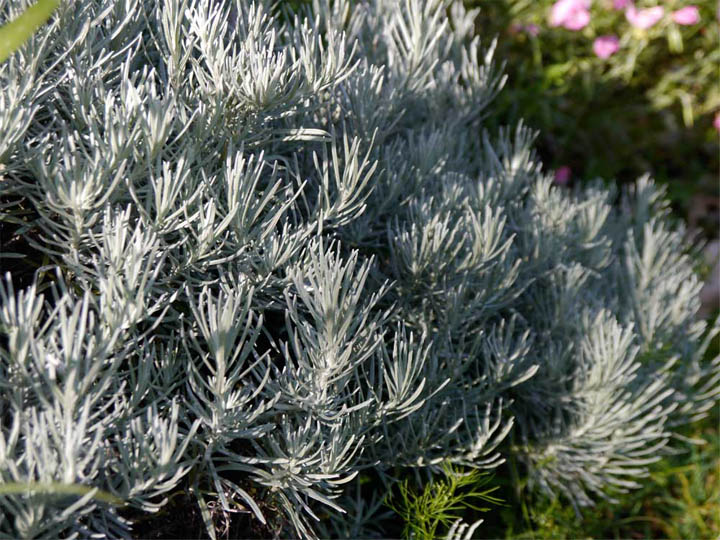 I love plants that look deceptively spiky but have sneakily soft foliage.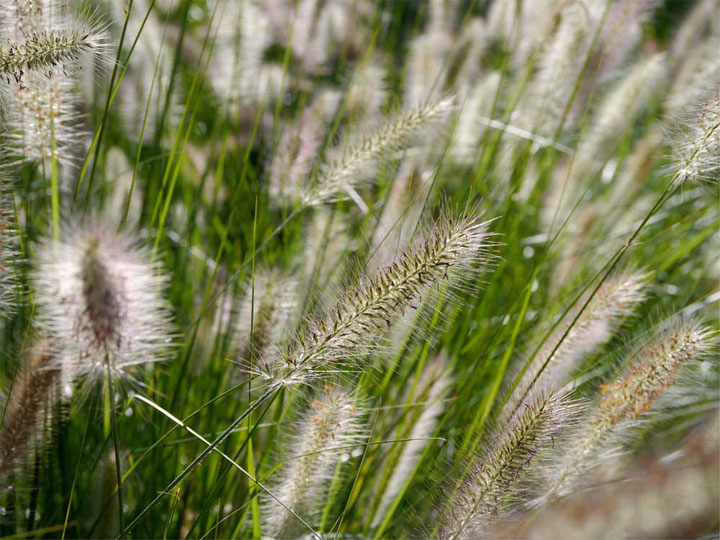 Doesn't the sun kissing the windswept pennisetum make you want to get your cambric shift on and go all Kate Bush?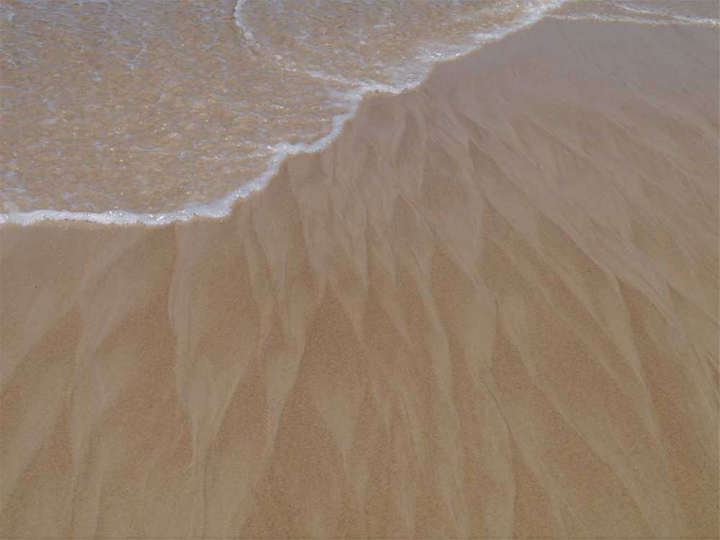 The softness of wet sand washed into braided wave patterns.
John Wardle Architects compose textures with bricks as musicians do with notes.
What did you think? Any favourites? Maybe there was a texture you hadn't considered before. I'd love to hear, so please let me know in the comments below.
And of course if you know someone else who'd enjoy this little dose of inspiration, feel free to share it.
Thanks for reading, and come back soon for more from the wonderful world of inspirational landscapes.